Our Mission
Anselm Academic provides accessible, engaging texts for the contemporary student, written by teaching scholars whose experience in the classroom informs their writing and pedagogy.
In Anselm Academic's customer-based approach to textbook development, the goal is always to ask, "What's in it for the instructor and the student?" The result: texts that are accessible, scholarly, and engaging, meeting the needs of students and teachers alike.
Saint Anselm helped usher in a new age with his motto of "faith seeking understanding." Anselm Academic publishes in this spirit of inquiry, combining modern scholarship with effective pedagogy to promote critical thought, inquiry, and dialogue.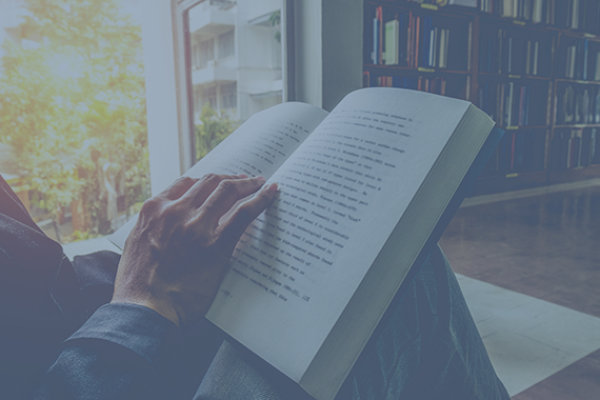 Letter from Our President
Dear Colleagues of the Academy,
All of us at Anselm Academic are truly inspired by your work with students. What you do and why you do it inspire us to serve your teaching needs.
We believe in the transformative power of education. We believe that, in every semester, you make a difference in the lives of students.
Whether your focus in teaching is best captured by Saint Anselm's motto, "faith seeking understanding," or by the notion of human flourishing and the pursuit of the good, or by grappling with questions of ultimate meaning, Anselm Academic aims to support your efforts.
We have one principal motive: to publish texts that combine modern scholarship with effective pedagogy in order to promote critical thought, inquiry, dialogue, and the application of knowledge to contemporary questions.
Our mission is inspired by Saint John Baptist de La Salle (1651–1719), founder of the Christian Brothers and patron saint of teachers, and by the scores of Lasallian educators who have continued his legacy by providing students with an education that matters and promotes human flourishing.
In short, Anselm Academic exists to serve you and your desire for accessible and engaging books written by teaching scholars—your peers—who share your dedication to educating college students.
Please let us know how we are doing in serving your needs. Let us know how we can improve and what more we can do to support your good and important work. We are eager to listen and respond.
Sincerely,

John M. Vitek
Publisher
How to get books?
Call at 888-664-0014